Judy Sorensen, President & Chief Executive Officer
Judy Sorensen is President of National Foundation for Debt Management, Inc. In addition to her 10 years' experience in the field of financial education and counseling, she also has experience in the residential mortgage industry having held various positions in retail loan production and legal/regulatory divisions. A 1991 graduate of Thomas Cooley Law School, Ms. Sorensen is a member of the Virginia State Bar. In addition, she is admitted to practice before the DC Court of Appeals and the Supreme Court of Virginia. She has extensive public speaking experience and is also the President of the Association of Credit Counseling Professionals
Russell Graves, Executive Director & Treasurer
Russell Graves is the Executive Director of Consumer Credit and Budget Counseling d/b/a National Foundation for Debt Management, a non-profit multi-state licensed credit counseling agency he started with his family in 1998. In addition to a Master's Degree in Finance, Mr. Graves has held professional designations of Accredited Financial Counselor, Certified Educator in Personal Finance, Certified Housing Counselor, Certified Credit Report Reviewer and Identity Theft Prevention Specialist.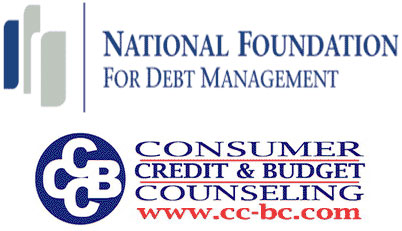 CALL OR VISIT
Contact Us or Ask a Question
This site is protected by reCAPTCHA and the Google Privacy Policy and Terms of Service apply.
Consumer Credit and Budget Counseling, Inc.
299 South Shore Rd, US Route 9 South, Marmora, NJ 08223, US
Hours
Monday 09:00 am – 05:00 pm
Tuesday 09:00 am – 05:00 pm
Wednesday 09:00 am – 05:00 pm
Thursday 09:00 am – 05:00 pm
Friday 09:00 am – 05:00 pm
Closed on Saturday and Sunday
All Times Eastern